Autumn Colours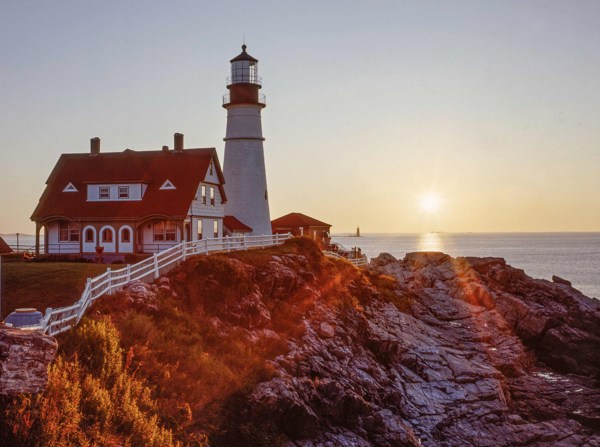 Autumn Colours
As autumn arrives, admire the fiery foliage flames of New England on your fall tour from Beantown to the rocky headlands of Maine. Scenic drives along Kancamagus Highway, ice-cream tastings and insight into the nature of this beautiful corner of the U.S. is the best way to spend this season.
Choice HighlightsMust-see Highlights
: Explore Boston with a Local Specialist
: Visit Woodstock, Acadia National Park and Lexington Green and Concord Minute Man National Historical Park North Bridge
: View Mount Washington
: Scenic Drive along the Mohawk Trail, Kancamagus Highway
Dive Into Culture
Boston: Weaving along the Freedom Trail, we delve into the rich history of the American Revolution. Stop at Lexington and Concord, the site where "the shot heard round the world" was fired.
Quechee: Watch craftsmen create the delicate glassware that has made Simon Pearce glassblowing workshop famous, delving into the art and science of glassblowing.
North Conway: Join a guided hike to Diana's Baths - a series of small waterfalls located in the southeastern corner of the town of Bartlett, New Hampshire, near the village of North Conway in the White Mountains of New Hampshire, United States. This historic site is within the White Mountain National Forest.
Acadia National Park: Visit Acadia National Park, the first National Park established East of the Mississippi.
Trafalgar Difference
North Conway: Head to North Conway, where you'll learn about the local flora and fauna with a?Local Specialist for an ecological look at autumn in the North Woods.
Bar Harbor: Join a Local Specialist for insights into lobster fishing and tonight, we'll savour a traditional New England lobster dinner.
Whats Included
An expert Travel Director and professional Driver
Cherry-picked hotels, all tried and trusted
All porterage and restaurant gratuities
All hotel tips, charges and local taxes
Breakfast daily and up to half of your evening meals
Must-see sightseeing and surprise extras
Audio headsets for flexible sightseeing
All transport and transfers shown
Luxury air-conditioned coach with Wi-Fi in most countries or alternative transportation (such as rail journeys)
Optional Experiences and free time
Tour Differently isn't just what we promise, it's what we deliver.
Dream holidays without the stress of the 'what ifs', is what we do. We design our tours so you can experience the world differently. You'll get the personal service, attention to detail and ease you're looking for, while enjoying the unmissable experiences you've always dreamed of. Discover why Trafalgar tours have been trusted by 5 million guests and are proud to deliver the very best tours that you'll cherish for ye
...