Treasures of Turkey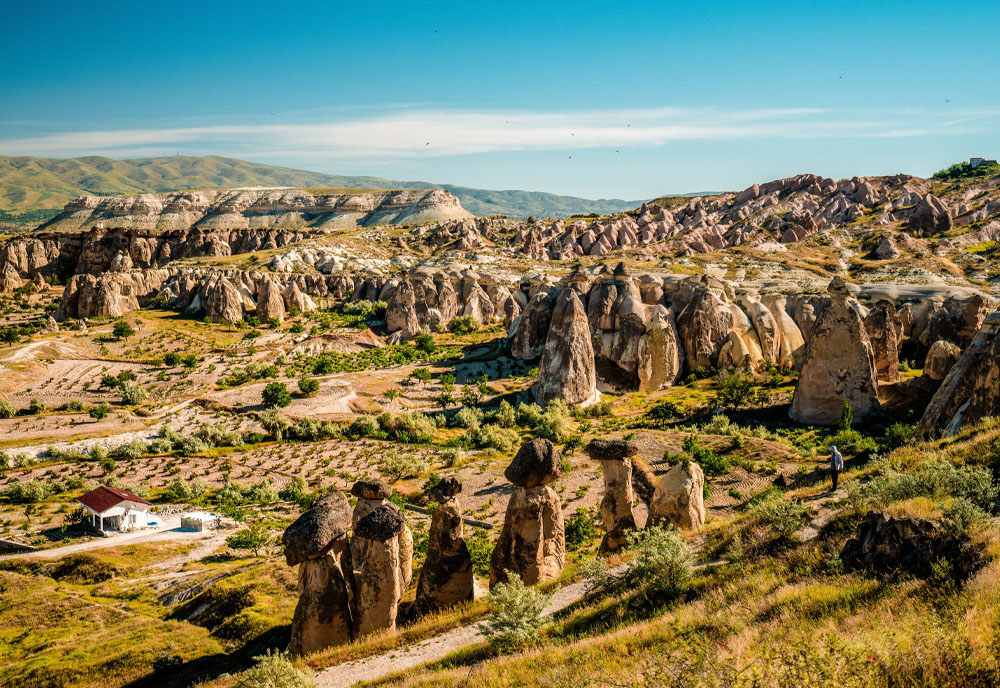 Treasures of Turkey
Explore ancient ruins and legendary architecture, otherworldly landscapes and underground cities in the country that bridges the gap between east and west. Spend three nights in Istanbul, a melting pot of cultures, historical sites, and religious communities, home to Hagia Sophia and the Topkapi Palace. Visit the cascading thermal pools of Pammukale and bathe among the ruins of a Greco-Roman period. Discover the sparkling Aegean coast, then follow the path of the Silk Road on your way to the ethereal valleys and geological wonders of Cappadocia. From the earthly delights of Istanbul's famous Spice Market to the transcendent power of a Whirling Dervishes ceremony, delight your senses and ignite your imagination in beautiful Turkey.
With Collette, the World is Within Your Reach
True adventures go beyond incredible destinations or inclusive packages. Collette delivers a sense of possibility across all seven continents.
Since 1918, we have been sharing our love of travel. Today our worldwide travel collection features comprehensive land tours, river cruises, rail journeys, small group tours, family trips, garden holidays and more. With Collette, wake each morning on tour with a new experience in f
...